The Walnut Cafe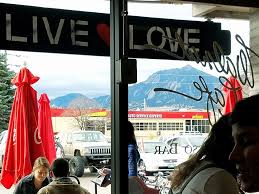 The Walnut Cafe
Queer Food
3073 Walnut St, Boulder, CO 80303
First recommended by:
Chris Donato | Denver, CO
@buddykluster
√ Queer-Owned

"My husband and I have been eating here almost every Saturday for over ten years. The welcoming, loving culture of everyone who works here makes this our fav restaurant in Colorado. Also, the food is delicious and consistent - try the gluten free waffle!! We even had our rehearsal dinner here and served breakfast for dinner. The owners names are Dana and Xanthe (they are so warm and loving)."
Have you been to this establishment? Like and leave a comment below to add your recommendation or tips for the best eats, seats, and drinks in the place. And, as always, please be honest and kind. Cheers Queers!